Archive for August, 2017
by torque on Aug.14, 2017, under Allgemein, Games, PC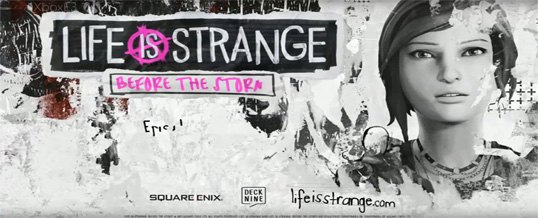 Life is Strange: Before the Storm ist eine dreiteilige und eigenständige Abenteuergeschichte, die sich drei Jahre vor den Geschehnissen des ersten Spiels ereignet. Du spielst die rebellische Chloe Price, die in dieser dramatischen Geschichte unerwartet Freundschaft mit Rachel Amber schließt.
Release Datum ist der 31.8.2017. Genau an diesem Tag läuft auch das Gewinnspiel aus. Also macht mit. Viel Glück!
Auf meinem anderen Blog GrabFreeGames.net gibt es dieses tolle Adventure zu gewinnen. Einfach mal vorbei schauen und mitmachen.
Life is Strange: Before the Storm
http://grabfreegames.net/life-is-strange-giveaway/
Leave a Comment
:Free, Game, is, Life, Steam, Strange
more...