Tag: Strange
by torque on Aug.14, 2017, under Allgemein, Games, PC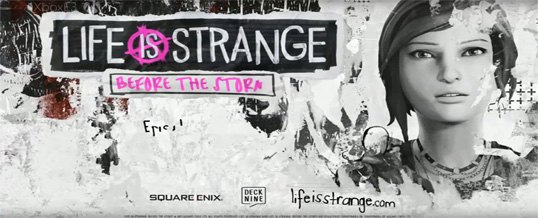 Life is Strange: Before the Storm ist eine dreiteilige und eigenständige Abenteuergeschichte, die sich drei Jahre vor den Geschehnissen des ersten Spiels ereignet. Du spielst die rebellische Chloe Price, die in dieser dramatischen Geschichte unerwartet Freundschaft mit Rachel Amber schließt.
Release Datum ist der 31.8.2017. Genau an diesem Tag läuft auch das Gewinnspiel aus. Also macht mit. Viel Glück!
Auf meinem anderen Blog GrabFreeGames.net gibt es dieses tolle Adventure zu gewinnen. Einfach mal vorbei schauen und mitmachen.
Life is Strange: Before the Storm
http://grabfreegames.net/life-is-strange-giveaway/
Leave a Comment
:Free, Game, is, Life, Steam, Strange
more...
by torque on Jul.26, 2015, under Allgemein, Fun, Games, Internet, Musik, PC, Video
Und ich bin Live dabei auf Twitch!!! Das heißt direkt wenn die neue Episode des Verkaufsschlagers (über 1 Millionen Exemplare wurden bisher verkauft) raus kommt, werde ich sie runterladen und starten. Natürlich nur auf englisch, da die deutschen Fansubs erst Wochen später verfügbar sein werden. Wollt ihr also auch direkt am Releasetag dieses Spiel sehen, bzw. mich in Aktion erleben wie ich mal wieder an den Rätseln verzage, müsst ihr unbedingt am Dienstag auf meinem Twitch Channel (siehe unten) vorbei schauen und mitfiebern. Da in der letzten Folge also in Episode 3 zum Schluß ein krasser Cliffhanger gezeigt wurde, ist natürlich jetzt jeder gespannt wie es weiter geht.
12 Comments
:is, Lets, Life, Play, Strange
more...